(youtube)

Down on Animal Farm, Napoleon is stirring,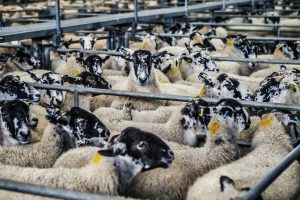 The pigs are preparing to take control.
Sheep are grazing, show no signs of life,
Waiting for the shearer and the butcher's knife.
Kittens gorge on mothers' milk, they overdose,
Then they go back to sleep, they are comatose.
Fledglings fight their brothers for their mother's food.
They remain their mother's beloved brood.
And alligators lie out in the sun all day,
Waking only to gobble up some passing strays.
The dogs are dancing to their masters' tune.
In the midday sun they bay the moon.
Pouring out poison on a daily rote,
A poison with no known antidote.
So if ostriches bury their heads in concrete,
They cannot see the land above their feet.
And when parrots parrot peacock poppycock,                   

The heavenly flock has a mental block.
Falling for hypnosis instead of gnosis,
Their houses are built on sand, not rock.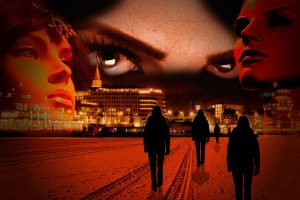 So the spoon-fed watch and the spoon-fed listen,
Like sea-lions performing for a circus man.
And the moths have not remarked that their light is the dark.
Can radar be so very wide of the mark?
Does a moth see a candle near a neon light?
Does a moth want the candle when the neon's bright?
So when everything is said and done,
Would Ziggy want to take this one on?