(youtube)
The Fool and the Magician went to sea in a beautiful sky-blue boat,
They had no honey, and even less money,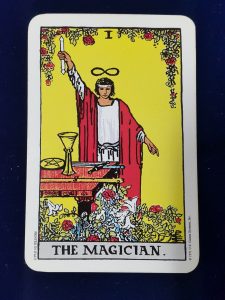 Which could not keep them afloat, oh no,
Which could not keep them afloat.
The Fool looked up to the Star above,                           And sang to an electric guitar,
"O clever Magician, O outrageous Magus,
What a clever Magician you are, you are!
Do you think we can make it that far?"
They met Isis, Demeter, Jehovah, the Pope,
But none of this wisdom could help them cope,
When they met Adam and Eve, who could scarcely believe
The trouble they'd caused, when they started to breathe.
Arjuna leaves home, is pulled apart for his pains,
"The senses are the horses and the mind the reins".
This trained adolescent has shoulders of crescents
Our reinvented traveler becomes life's unraveller
Does the lion eat the human or the human eat the lion?
You cannot find the answer in the Life of Brian.
According to Jesus only one can be blessed,
Will the human be able to pass the test?
Gandalf, the Lord of the lamp, reveals,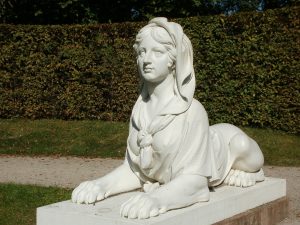 The hidden workings of the cosmic wheel.
He helped Oedipus defeat the jinx of the Sphinx,
For he was acquainted with Karma and Dharma
Has the wisdom of Solomon yet been attained?                 Or are our intrepid heroes still trapped in their chains?
Ask Odin who hangs by one foot from a tree,
Love, Devotion, Surrender for company.
The Grim Reaper has a date with the Alchemist,
At the rainbow's end, a lovers' tryst.
Life's wounds may soon be on the mend,
The ingredients are known, but what is the blend?
You may think that the Devil is not on the level,
His special divinity not part of the Trinity,
Can he truly be the shadow of God?
When in the darkest night, his name means the Light.
The Tower of Babel is becoming unstable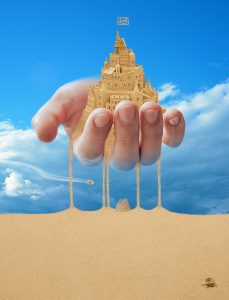 Frightened people hang on as long as they're able.                                 'Till Isis unveiled, her truth has prevailed.                                             It's still not too late, to the stars cast your fate.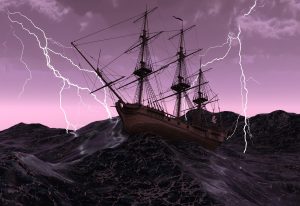 The Fool and the Magician now write a tune,                            
            To dance at the wedding of the Sun and the Moon.
Called the Night Sea Journey, Dark Night of the Soul,
Their boat is sucked into a black hole,
Emerging only on Judgment Day,
When Gabriel says that their debt has been paid.
And the Lord of the Dance, asks whether they are prepared
To come out of their trance, and know the circle is squared.
Amen